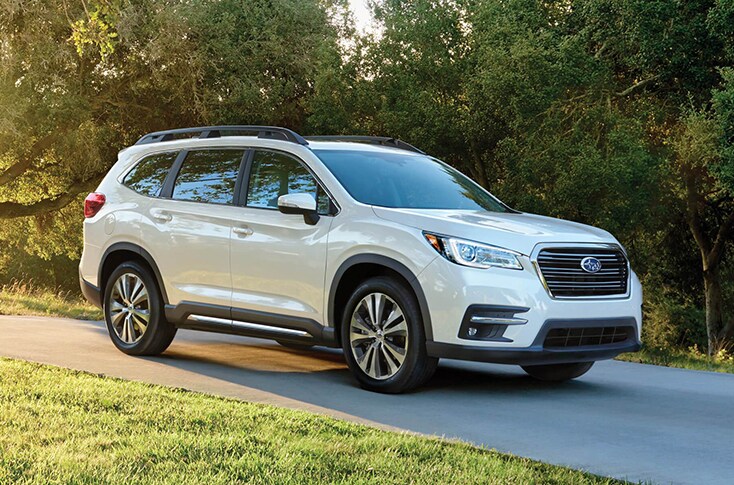 Coming off of the heels of 2018, Subaru has received more TOP SAFETY PICK+ awards than any other car manufacturer. Seven out of thirty 2019 TOP SAFETY PICK+ vehicles are Subarus; and the Forester received the 2019 TOP SAFETY PICK award when it was equipped with EyeSight and LED Steering Responsive Headlights. Here at Subaru of Englewood, we are proud that each new Subaru we sell is a safe choice for you and your family.
"Each year we continue to improve and innovate the safety features in our vehicles for our customers," Thomas J. Doll, President and Chief Operating Officer for Subaru, says, "For the Subaru brand to lead the IIHS TOP SAFETY PICK+ awards with seven winners reflects our commitment to making safety the top priority in our vehicles."
Since 2013, the requirements to meet TOP SAFETY PICK+ standards have risen sharply to promote superior levels of safety. In order to qualify for this year's TOP SAFETY PICK+ award, vehicles must receive positive ("good") ratings for six high-speed front and side crash tests. They also undergo a rollover test and a rigorous evaluation of seat and head restraints; inspectors look for protections again neck injuries in the case of a rear impact. "Advanced" or "superior ratings" are mandatory for front crash prevention. This year, vehicles must now also receive a "good" rating for passenger side small overlap crash tests.
All 2019 Subaru models entered in the IIHS TOP SAFETY PICK + by Subaru received a "Superior" rating in front crash prevention when equipped with EyeSight Driver Assist Technology. This technology centers around a set of cameras placed near the rearview mirror. As you drive, Subaru's EyeSight system is scanning the road for unexpected dangers. Drivers are provided with heightened awareness and a greater level of safety when they elect to use EyeSight Driver Assist Technology. The system has been shown to reduce rear-end crashes with injuries by up to 85%.
Contact us today at (877) 460-0730 to schedule a test drive or talk more about the great safety features offered by Subaru.