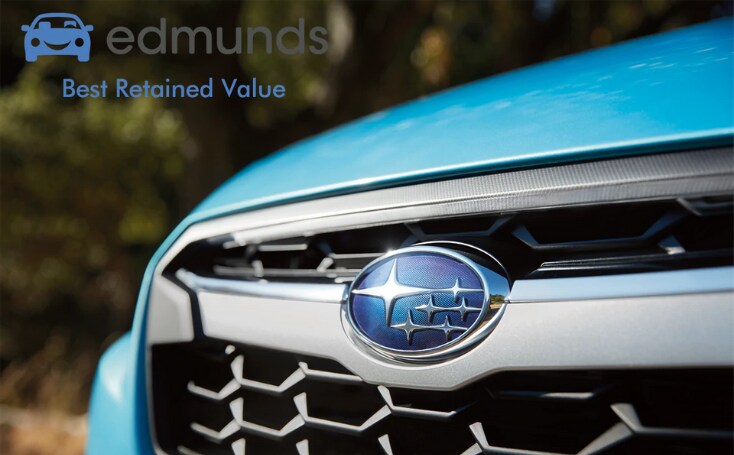 Subaru takes pride in its reputation for being one of the top brands when it comes to retained value and reliability. This is a mission that is not accomplished by accident. Not that any recognition is ever needed, but receiving awards validates the dedicated effort that Subaru makes with each vehicles. Edmunds recently gave out the "Best Retained Value" awards for 2019 model year vehicles and Subaru models claimed three awards! The 2019 Subaru Impreza won Best Retained Value: Compact Car, the 2019 Subaru Crosstrek won Best Retained Value: Compact SUV, and the 2019 Subaru WRX won Best Retained Value: Sports Car.
Edmunds "Best Retained Value" Awards
Edmunds is one of the top online automotive guides for helping customers make informed decisions about buying vehicles. Their awards are held in high regard, similar to Kelley Blue Book or J.D. Power Awards. The Edmunds "Best Retained Value" awards are given out each year for new model years, and the awards are given out for 18 different categories based on model type. The "Best Retained Value" award is not subjective in any way, but rather it is calculated based on a vehicle's True Market Value. Edmunds evaluates the projected cash value of a vehicle at certain time intervals over the first five years of ownership.
This award is a great honor and its one with which Subaru is very familiar. Subaru is often considered one of the best vehicle brands for resale value and reliability. Thomas J. Doll, President and Chief Executive Officer of Subaru of America, had this to say about the awards, "We are pleased to receive the 2019 Best Retained Value Award for Impreza, Crosstrek and WRX from Edmunds. These awards underscore our commitment to providing customers with vehicles made to the highest standards of safety, reliability, dependability and value." So what makes the Impreza, Crosstrek, and WRX worthy of such an award?
2019 Subaru Impreza won Best Retained Value: Compact Car
The 2019 Subaru Impreza is the 5th generation of the Impreza and its better than ever. As most all Subaru models, the Impreza comes standard with all-wheel drive. The Impreza is actually the least expensive all-wheel drive vehicle on the market today. The Impreza is available in a sedan and a hatchback, whichever fits your lifestyle best.
The 2019 Subaru Impreza, while affordable for it's class, does not sacrifice any technology, safety, or convenience features. The Impreza comes with Eyesight Driver Assist Technology that monitors traffic movement as you drive. The EyeSight system will optimize and adapt cruise control, help keep you in your lane, and fully brake in case of an emergency. The Impreza comes standard with Subaru's 152-horsepower Boxer Engine that gives you sufficient power, and does not sacrifice efficiency getting up to 38 mpg on the highway. So just how reliable is the Impreza? 97% of Impreza vehicles sold in the last 10 years still on the road today.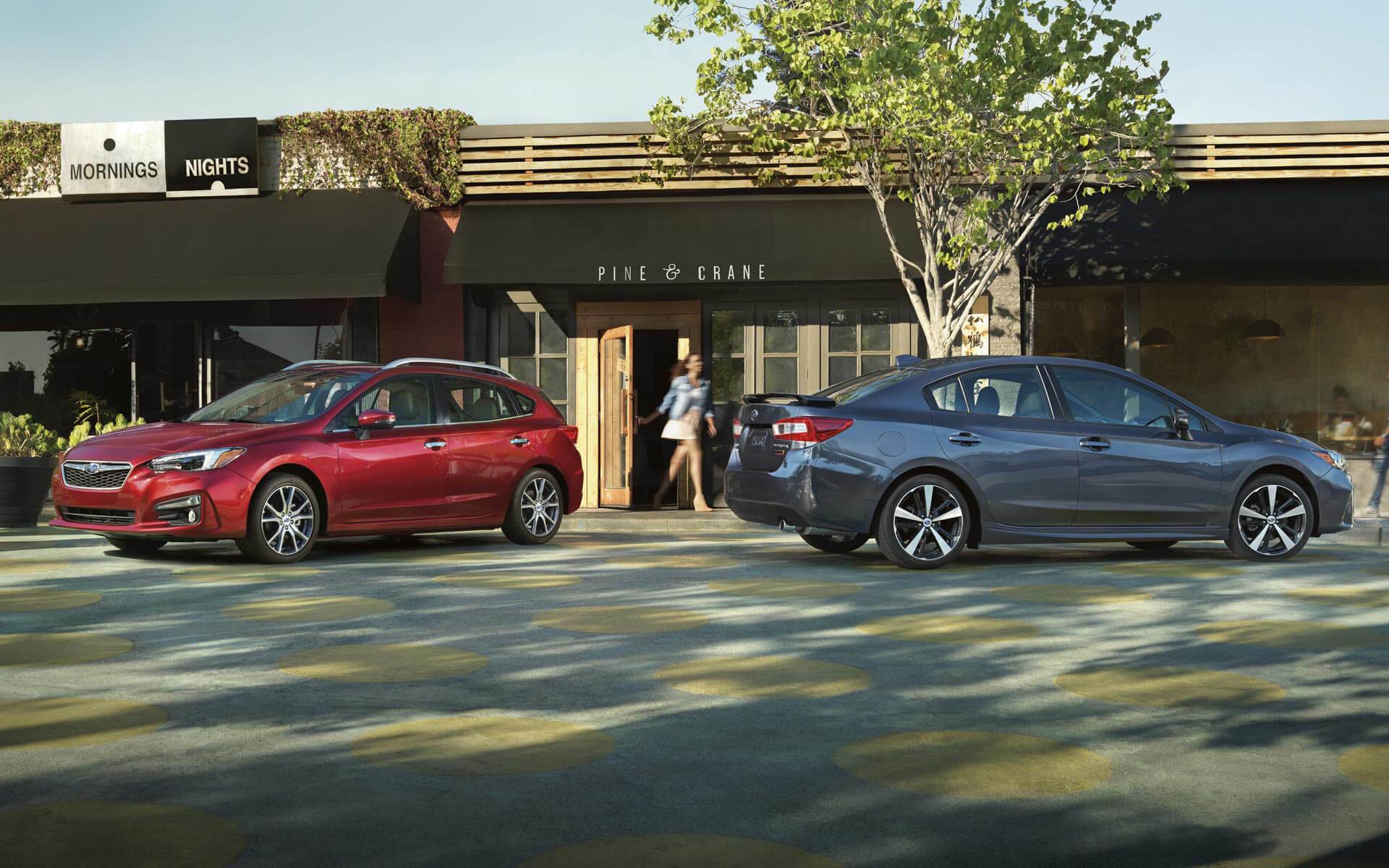 2019 Subaru Crosstrek - Best Retained Value: Compact SUV
The 2019 Subaru Crosstrek is a really unique vehicle for its category. The new Crosstrek has nearly 52 cubic feet of cargo space, 8.7 inches of ground clearance, standard all-wheel drive, and the fully loaded 2.0i Limited trim level starts at only $27,195*. Compact SUV's are typically smaller and have less available options than some customers desire, but the Subaru Crosstrek every available option you could want or need.
The 2019 Crosstrek has an impressive suite of available safety and driver assist options. The Crosstrek can be configured with Subaru's EyeSight Technology, Subaru STARLINK Multimedia, Wi-Fi connectivity, blind-spot and cross-traffic alert, backup camera, automatic braking, and even LED steering responsive headlights and high beams. All of these features paired with the reliability, efficiency, and capability is why the Subaru Crosstrek was awarded Best Retained Value in its class.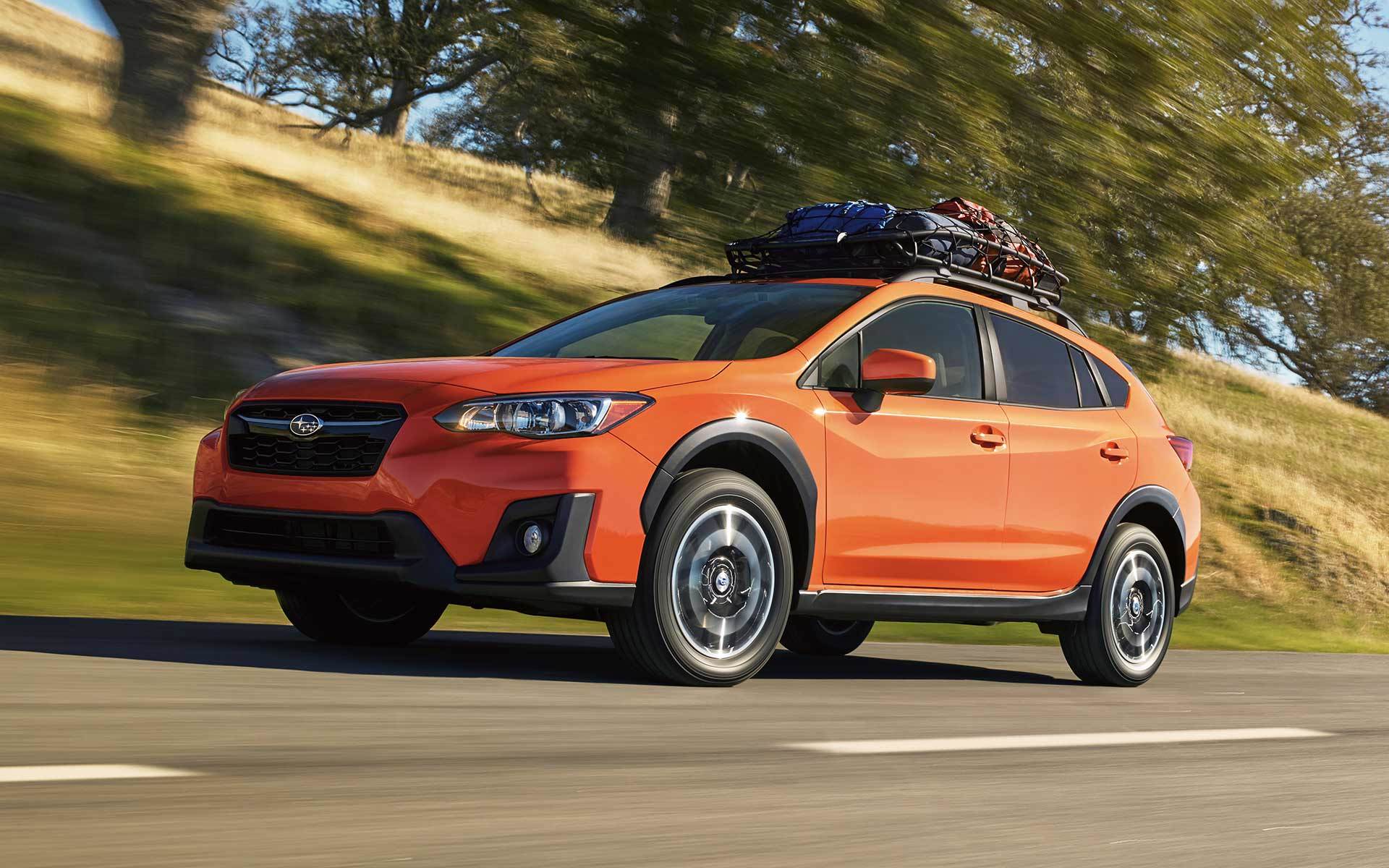 2019 Subaru WRX Best Retained Value: Sports Car
Last but certainly not least, we have the 2019 Subaru WRX. The WRX has been Subaru's Sport Performance vehicle for years, and the 2019 model year is once again the best it has ever been. The WRX comes with all-wheel drive and EyeSight Driver technology is available, as well. This year's WRX has an improved touchscreen infotainment center with navigation.
The performance of the WRX is exactly what you would expect. The 2019 WRX has some of the best of acceleration in its class, and the base model comes with 268 horsepower, or if you upgrade to the WRX STI you can get 310 horsepower. The base model WRX comes in a manual transmission, all-wheel drive, 17-inch wheels, performance tires, hill start assist, cloth upholstery, a rear-view camera, a 6.5-inch touchscreen, and even Android Auto and Apple CarPlay support. With all the available options, all-wheel drive, and high performance, the WRX is one tough sedan that is deserving of this award.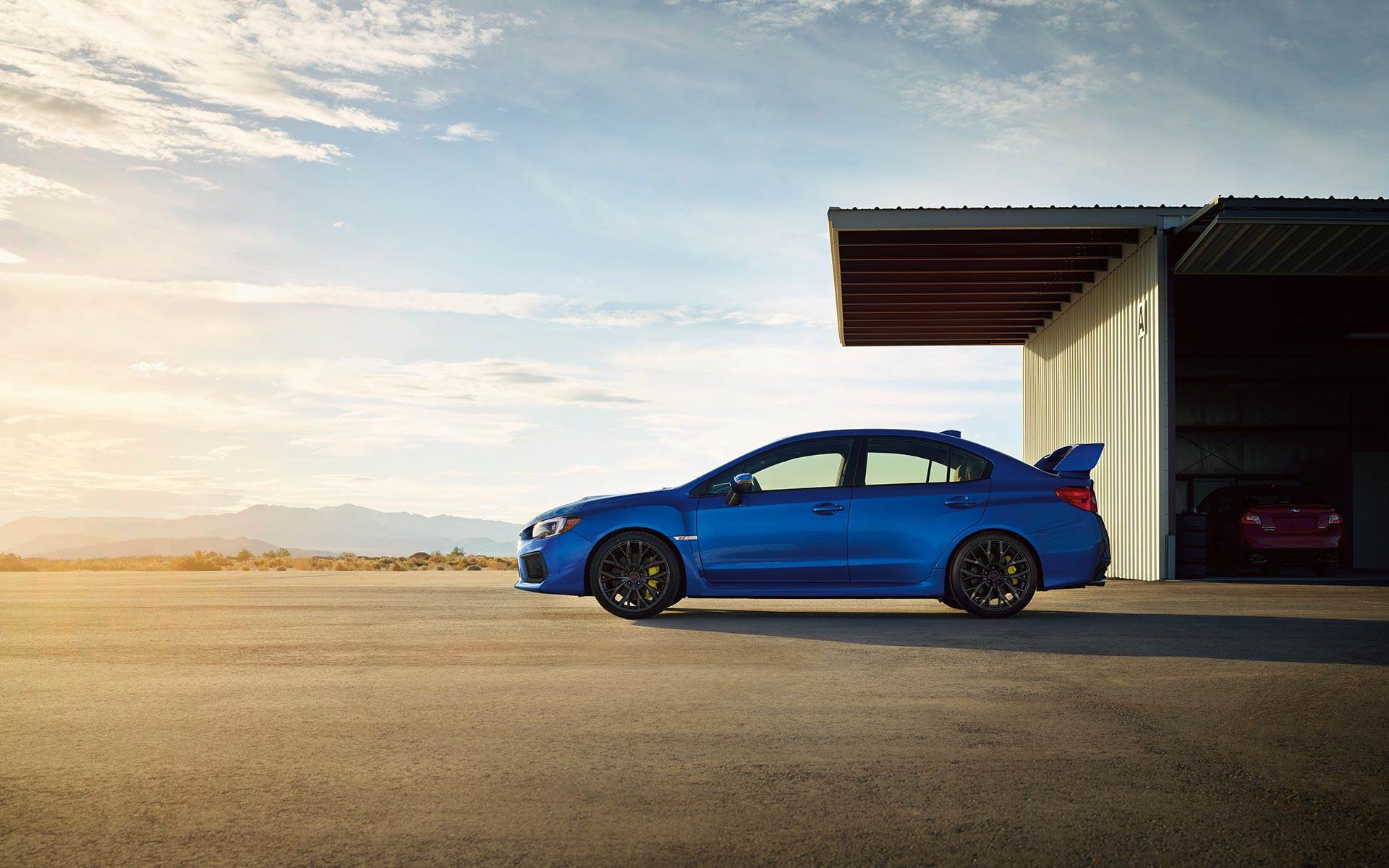 Contact Subaru of Englewood For Your Next Subaru
If you're interested in learning more about the 2019 Impreza, Crosstrek, WRX, or any of our new Subaru models contact us today at (877) 460-0730 to schedule a test drive or speak with a salesperson. You can view our new vehicle inventory, lease specials page, or 2019 model showroom for all of the information you might need! We look forward to helping you get the Subaru model you have always wanted!