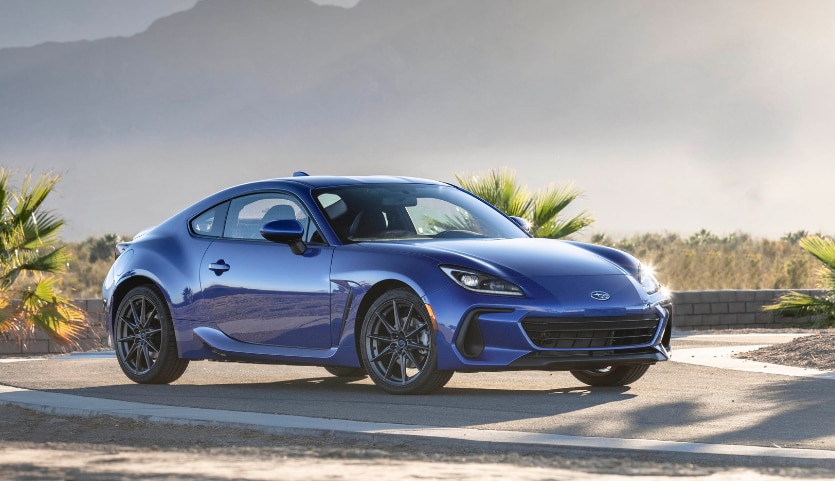 Subaru's flagship sports performance coupe, the Subaru BRZ, just got a major overhaul for the upcoming generation. Subaru recently released all the specifications and new photos for the 2022 Subaru BRZ and the results are staggering. The all-new 2022 Subaru BRZ is highlighted by incredible handling and an extremely low center of gravity. The new BRZ is actually the lightest rear-wheel drive 2+2 production sports car on the US marketing today at just under 2,900 lbs.! Our team at Subaru of Englewood cannot wait to share the new BRZ with our customers. Continue reaching to learn all about the upgraded features of the all-new 2022 Subaru BRZ!
All-Around Performance Improvements
To summarize the performance upgrades for the 2022 Subaru BRZ in one sentence – The 2022 BRZ features more power, better handling, improved styling, a 50-percent increase in torsional stiffness, and a modern interior. The new BRZ is equipped with an all-new 2.4 liter horizontally opposed engine with a powerful 228 HP and 15% more added torque. This engine sits low on chassis to provide a Center of Gravity comparable to the fastest exotic sports cars.
The 2020 BRZ will have two transmission options – a standard six-speed manual, or a six-speed automatic with a new Sport mode designed for more aggressive driving. This new Sport mode makes the transmission use automatic throttle blipping to allow for more rapid downshifts. Also, Sport mode holds the transmission in a lower gear during hard cornering to maximize performance. So the new 2020 Subaru BRZ has more power, performance, and handling than ever before. It's a pure sports car with Subaru DNA.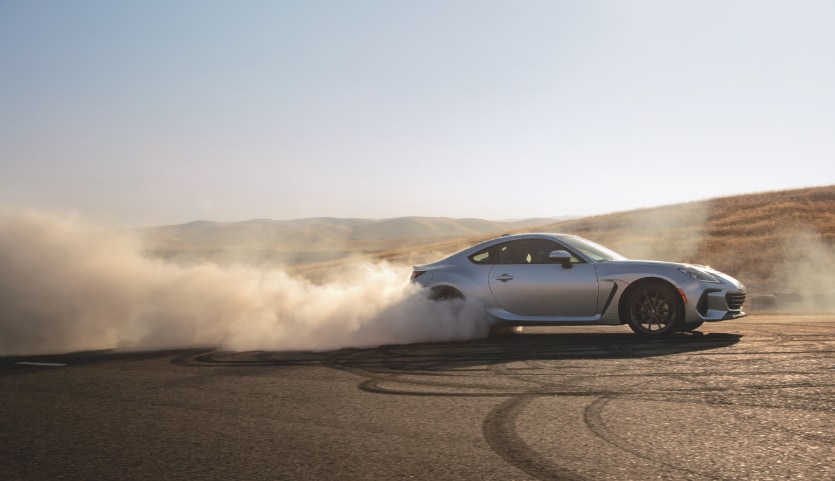 Technology and Safety Updates
Every detail in the interior of the new BRZ is focused on the driver. The new 7-inch dashboard is customizable and features the tachometer front-and-center with an integrated digital speedometer. If you place the BRZ in track mode, the tachometer automatically changes to a linear graph color display. The seating position features optimal sight lines due to thinner A, B, and C-pillars. The bucket seats are deeply contoured and feature red stitching. The infotainment center in the new BRZ features an 8-inch touch screen with the latest SUBARU STARLINK™ multimedia system, Apple CarPlay™ and Android ™ Auto, SiriusXM® services, and Bluetooth® capability.
With all this power and high performance comes greater need for safety. Subaru's are well-known for having the best standard safety features on the market, and the new 2022 BRZ is no exception. The new 2022 BRZ comes with EyeSight Driver Assist Technology that features Improved Adapted Cruise Control, Automatic Pre-Collision braking system, lane-keep assist, and more. Also, the BRZ comes with enhanced Roadside Assistance and Automatic Collision Notifications provided through Subaru STARLINK services.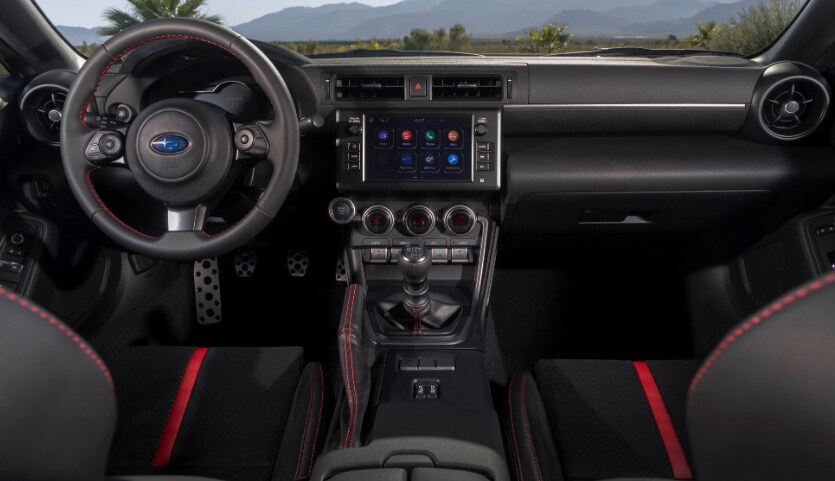 Get Your 2022 Subaru BRZ at Subaru of Englewood
The 2022 Subaru BRZ will go on sale early fall of 2021. If you're interested in reserving a 2022 BRZ today you can visit our 2022 Subaru BRZ launch page or contact our Sales Team today. We can help you with any questions you might have about the BRZ or any of our other available models. We have a wide selection of new Subaru models, pre-owned models, and certified pre-owned Subaru models. Call us at 877-460-0730 or stop by our location at 135 South Dean Street in Englewood, NJ. We look forward to helping you get a brand new Subaru!