Earlier this month, the Insurance Institute for Highway Safety (IIHS) released their TOP SAFETY PICK awards for overall safety and crash test ratings. The entire 2020 Subaru lineup was evaluated and Subaru brought home 9 IIHS Awards, which was tied for the most awards for any brand for 2020! In total, Subaru models secured 4 TOP SAFETY PICK+ awards and 5 TOP SAFETY PICK awards. We have all of the award winning 2020 Subaru models at Subaru of Englewood and we cannot wait to show you everything they have to offer. If you're interested in learning more information about the IIHS TOP SAFETY PICK Awards and Subaru's winners this year, continue reading or contact us today!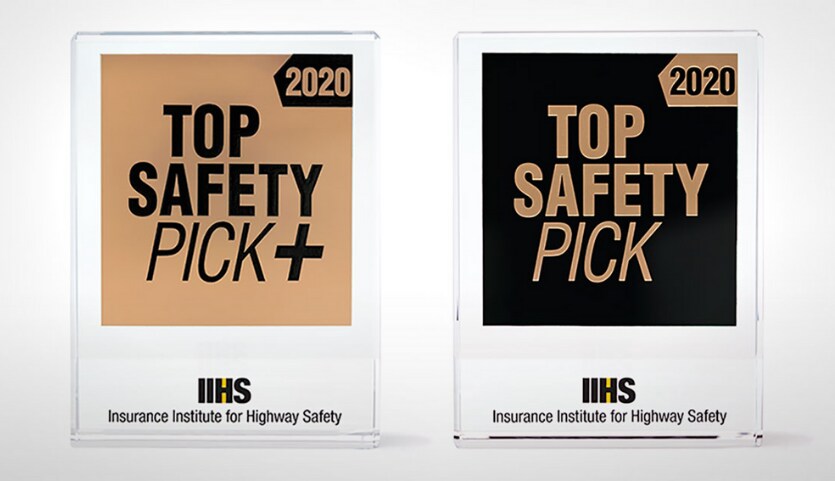 About the IIHS TOP SAFETY PICK Award
The Insurance Institute for Highway Safety founded its TOP SAFETY PICK award in 2006 to help educate consumers and allow them to evaluate vehicles based on their overall safety ratings. The IIHS, for 2020, has reinforced award criteria prioritizing the protection of both vehicle passengers and pedestrians.
Since the launch of the TOP SAFETY PICK award, this is the seventh time the IIHS has raised its vehicle testing criteria. This strategy has inspired automakers to quickly adopt comprehensive safety innovations and push them to develop new technology.
To secure a TOP SAFETY PICK or TOP SAFETY PICK+ award, a vehicle must receive a 'Good' rating in all the six IIHS crashworthiness assessments. All Subaru models equipped with EyeSight® Driver Assist Technology earned a 'Superior" rating in front crash prevention.
Subaru Corporation supports the IIHS's endeavors to revolutionize the automotive industry to attain higher vehicle safety and occupant protection levels. Over the 14 years since its launch, the IIHS criteria have become stricter. Thus, consumers should not equate the 2020 ratings with those from previous years, but rather hold the award in higher regard.
IIHS TOP SAFETY PICK Winners
Subaru claimed 9 IIHS Awards this year, which was tied for the most awards for any brand for 2020. Below is the breakdown of which model received which award!
The following vehicle brands received the Top Safety Pick award:
The following models won the Top Safety Pick+ award, the top rating IIHS award:
Get Your Subaru from Subaru Englewood
Safety is something you can never sacrifice when it comes to your vehicle. Subaru models have proven year over year to be some of the safest vehicles on the market today. Here at Subaru of Englewood, we invite you to join the Subaru family with us! We have all of the award winning 2020 Subaru models in stock now! Please view our new inventory online and contact us today at 877-460-0730 to schedule an appointment with a member of our sales team. If you're in the market for a pre-owned model or certified pre-owned model, we have a wide range of those in stock too. Our dealership is conveniently located at 135 South Dean Street in Englewood, NJ. We eagerly look forward to the opportunity to help you find the Subaru of your dreams!