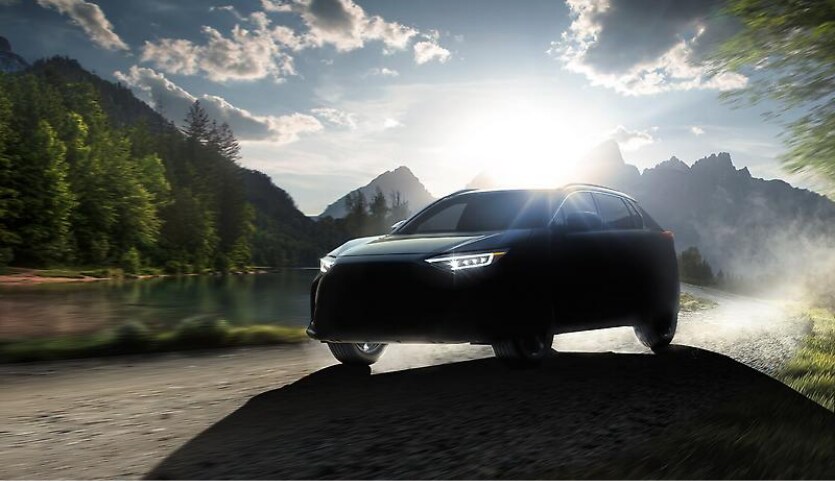 The auto industry is shifting towards electric and alternative fuel vehicles. Many major auto manufacturers are working tirelessly to develop and produce electric vehicles as we move into a new generation of the automotive industry. Subaru has announced the release of its first fully-electric SUV, and they plan it will be available next year! The Subaru Solterra brings together the superior all-wheel drive capabilities the company is known for, with the cutting edge vehicle electrification technology. Our team at Subaru of Englewood is thrilled about this update and we can't wait to explore the Subaru Solterra with you. Continue reading to learn everything we know about this exciting new model release!
What's in a Name?
Subaru has chosen the name "Solterra" for their first fully-electric vehicle and for good reason. Solterra is a combination of the Latin words for "sun" and "earth". The name represents the company's commitment to providing the capabilities of an SUV in an environmentally responsible package. The 2023 Subaru Solterra will be the first vehicle on an entirely new, all-electric platform named the e-Subaru Global Platform. This platform has been in development through Subaru's partnership with Toyota, and was first used in the 2017 Impreza and 2018 Crosstrek.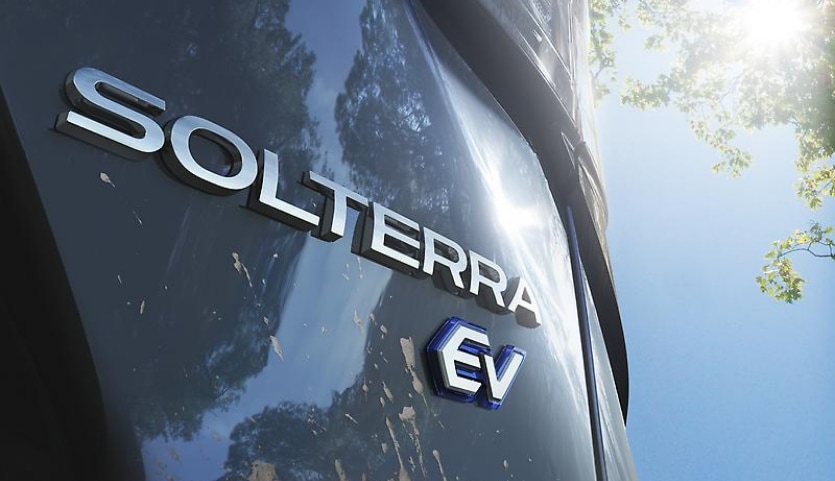 Collaborating With Toyota
Subaru has been collaborating with Toyota on the Subaru BRZ & Toyota 86, which are essentially the same vehicles with different badges. This partnership has been so much more than just sharing a vehicle. Subaru and Toyota have also been working together on vehicle electrification technology to develop the Solterra and other vehicles in the future as part of their e-Subaru Global Platform. Subaru and Toyota's partnership is evidence of both company's commitment to providing sustainable, environmentally vehicles for the future.
Subaru's e-Global Platform
The Subaru Solterra was created using the Subaru Global Platform, and is the first vehicle in the all-new e-SUBARU Global Platform. This super strong platform was developed with three main objectives in mind - to increase stability, reduce noise and vibration, and increase ride comfort. The platform is said to create incredible levels of protection. Vehicles created on this platform absorb 40% more crash energy and body roll is reduced by 50% in these vehicles. The platform was created for the future development of vehicles like the Subaru Solterra. Expanding on this platform will play a major role in the next generation of all Subaru vehicles.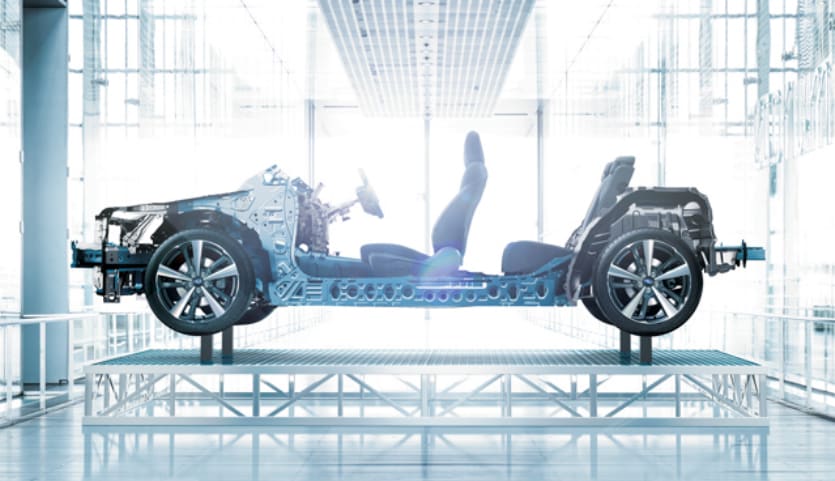 The Subaru Solterra Coming in 2022 to Subaru of Englewood
We unfortunately have to wait until 2022 to get our hands on the Subaru Solterra, as it will be released next year as a 2023 model year. If you're interested in learning more and staying up to date on the Solterra, you can sign up for updates here. If you're in the market for a new vehicle now, we invite you to shop our new Subaru inventory, pre-owned inventory, and our selection of certified pre-owned Subaru models. You can contact our team today at 877-460-0730 or come visit our showroom at 135 South Dean Street in Englewood, NJ. Come see what Subaru of Englewood has to offer, you will not be disappointed!